RIDERS RADIO THEATER IS ON THE AIR!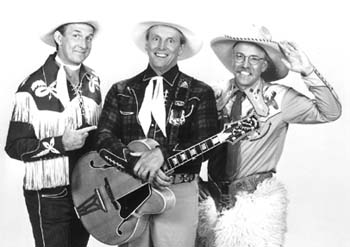 Here's a handy list of links to Riders In The Sky on the web:


The OFFICIAL Website of America's Favorite Cowboys!

RITS Cyberpals
Some of my best friends are Cyberpals...here's their home corral!
publicradiofan.com
RRT doesn't play where you live? No problem! Click this link and find stations that play RRT on the web!


Please note: not all links are operational yet.
This site ©2002.